See Update at end of this post!

Dear Friends of Jesus Green Lido
We hope you are all keeping well. We are looking forward to the pool opening in May, all being well.
In the meantime, there is an urgent petition underway in respect of a planning application for a mobile phone mast and generator, currently situated on top of Park Street car park, to be relocated on to Jesus Green. This will have a massive impact on our wonderful open space, frequented by many, and which has just been awarded Green Flag status.
We would be grateful if you could sign the attached petition:
https://www.cambridgelibdems.org.uk/stop_jesus_green_mast
Best wishes
The Committee of the Friends of Jesus Green Lido
The Planning Application can be viewed here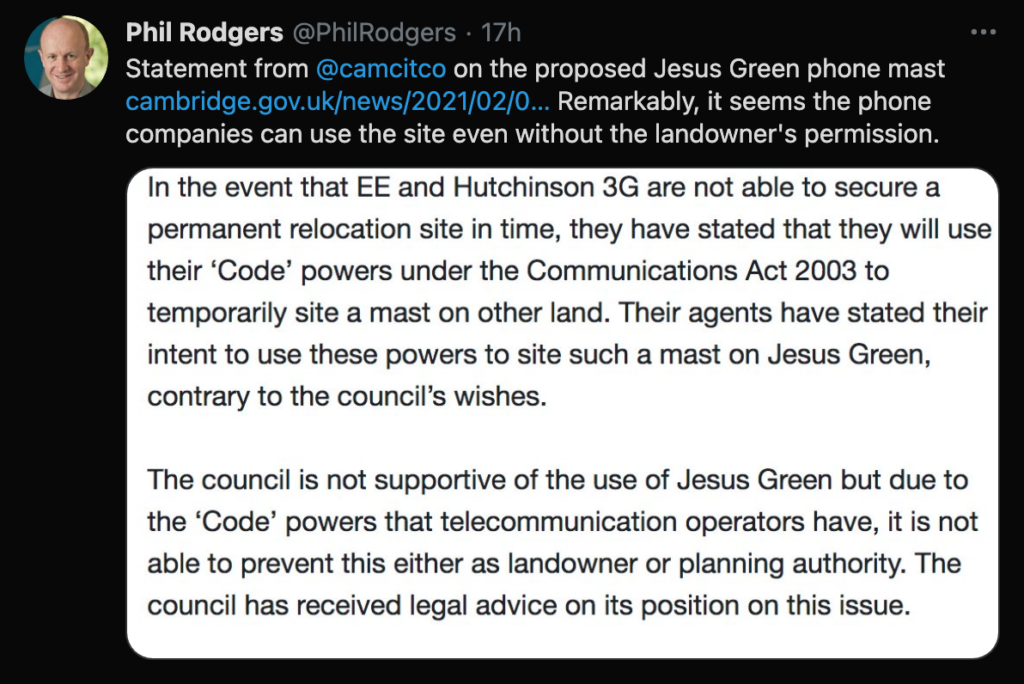 Update 23 April 2021
There will be "no need" to erect a temporary telecoms mast on Jesus Green after planning permission was granted for an alternative site, Cambridge Labour has said.
Following discussions with the council, MBNL submitted a full and more detailed planning application for the Bridge House site, which was granted planning permission on Wednesday (April 21).