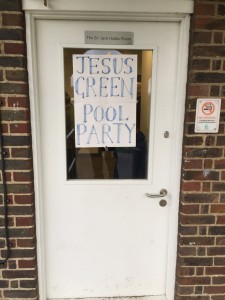 The annual Winter 'Bring and Share' Lunch went very successfully today  and many thanks go to Francis and Richard for the organisation particularly in securing the Jack Hobbs meeting room through Better.
A perfect location and venue for the event.  Well over 30 members turned up for a very pleasurable social complete with mulled wine.
One black beanie hat was found during clearing up please contact Geoff if you lost it.